About Anthony Oddo
"Integrity is doing the right thing even when no one is watching."
From a young age, Anthony quickly learnt the importance of hard work, persistence, and values. He spent many hours helping his parents with their start-up business, a small, local, beverage distribution company that delivers to many restaurants and bars around the city. Watching his entrepreneurial parents growing their small business has given Anthony a solid and innate understanding of what it takes to succeed when you play 'the long game' in business.
Having grown up in Brisbane's inner west, and an old boy of St. Joseph's College Gregory Terrace, Anthony is very familiar with the Spring Hill, City, Petrie Terrace, New Farm, and Teneriffe areas. He enjoys being involved with the community and helping volunteer where he can; for Eddie's Van, Milpera State School, Communify's New Farm Handball Competition and he loves to support local businesses, such as the New Farm Deli and The Smoke BBQ.
After completing his Bachelor of Business, with a major in Marketing at the Queensland University of Technology in Brisbane City, Anthony joined the Real Estate Industry in 2015 and has achieved great success in his career thus far.
He is extremely proud and excited to have joined Beth who shares his old school family values and beliefs, which has earned her the reputation she has today.
"Anthony possesses that rare combination of personality characteristics that all great Real Estate Agents possess. He's honest, diligent, empathetic and natural, with excellent market knowledge and a strong desire to achieve record-breaking sales results for his Vendors. Having Anthony on our team is a huge asset to my Agency."- Beth
Call Anthony on 0430 028 254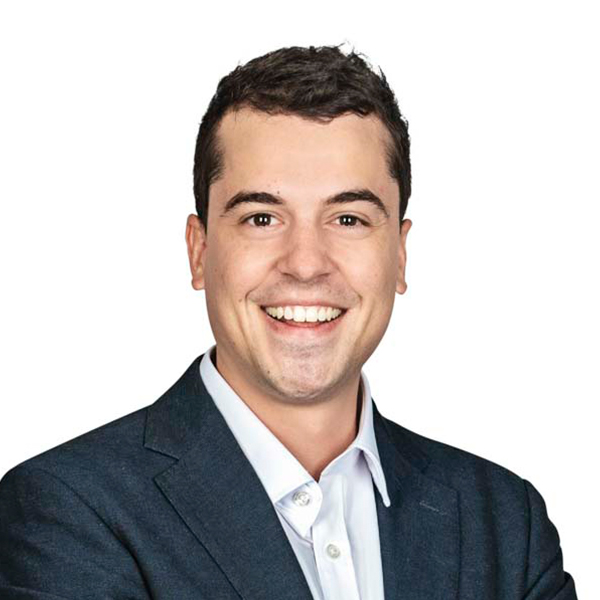 What Anthony's clients say
"607/113 Commercial Rd, Teneriffe. Thank you very much for selling my property in Brisbane - I would like to commend Mr.Anthony Oddo for his professionalism in the sale of my home. Anthony was always pleasant, helpful and sincere, never pushy. I was happy with the valuation and the quick sale of the home due to Anthony's good work. He wasted no time with the photography, advertising and bringing prospective buyers through the home on a regular basis. The thought of selling my home had filled me with dread, but Anthony did everything he could to reduce the stress. I am happy to recommend Anthony to anyone considering selling their home."
Peter Chae
vendor
"316/113 Commercial Road, Teneriffe. Best Price And Quick Sale - Anthony Oddo did a fantastic job with regards to selling my apartment in Brisbane. I live and work in Thailand and Anthony constantly kept me updated with everything that was happening. He called me almost every 2 or 3 days to tell me how things were going with prospective buyers. I would not hesitate to tell anyone that he did the best job possible and recommend Anthony and Beth to anyone wishing to sell their property for the best price and a quick sale."
Phillip McEvoy
vendor
"Anthony managed to secure a contract on our unit in 8 weeks, something that our previous agent was unable to achieve in 8 months. Anthony confidently took on the challenge and he delivered. Anthony re-branded the property and with his fresh, honest approach to ourselves and to potential purchases he gave us the result we were looking for by finding that sweet spot of a win/win outcome. Anthony was a pleasure to deal with and we would not hesitate to use again should the opportunity arise."
Roger & Anna Cooke
vendor
"Anthony's dedication to getting the desired result for his clients is second to none. Anthony worked tirelessly to find us a buyer that suited our requirements for sale while maintaining open and honest communication and maintained absolute professionalism throughout the entire process. If a result is what is desired, Anthony Oddo is your agent."
Blake Smith

Do you know what your property is worth? Get your free appraisal now.